Publicity /
promotional
pack here
Throughout this website I would like to share with you what has been for me an extraordinary journey and career as a musician, violinist, pianist, collaborator, recording artist, coach, author - and help you explore some of the highlights that made it all possible.
Through all my musical activities, the fundamental objective has always been, and remains, to share the artistic legacy of that stellar musician and tutor, Jascha Heifetz, (www.jaschaheifetz.org) whose musical beliefs, teachings and art of collaboration I have been privileged to enjoy. That uniquely rich art, descendant from the noblest line of virtuosi and pedagogues in music history - giants such as Dont, Joachim, Wieniawski and Auer - emphasizes preparation, presentation and communication of the music in order to help the audience experience it in a most satisfying manner, spiritually and emotionally.
I welcome you to visit this site.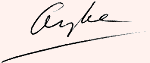 Stars Aligned Siblings
Dustin Breshears, violin I (13)
Valery Breshears, violin II (11)
Colin Breshears, viola (8)
Starla Breshears, cello (12)
They won the 1st prize at the chicago International Music Competition - The Young Artists Division

Special Private Coaching
For some years now Ayke Agus has privately coached - individually and as a chamber formation - three very young and talented brother and sisters. The two sisters - violin and cello - together with a pianist friend, also coached by Ayke Agus, took part in a chamber music competition in California, 2019. They had to compete against 15 and 16 years old musicians - and they won the first prize.


My Three little Stars
"Stars Aligned Siblings"
Click here to see them playing

Bengawan solo
Ayke Agus, violin
Gary Galias, piano